Columbus Chapter
Letter from the President…
Dear fellow USNA alumni: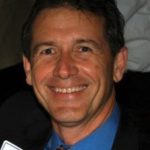 Welcome to the Columbus Chapter of the United States Naval Academy Alumni Association. I hope you use this site to keep informed of Chapter events and stay connected with alumni in Columbus and Central Ohio. In our region, there are more than 115 USNA alumni who have already expressed interest in participating in Chapter activities.
To provide the most worthwhile experience for local alumni, the Columbus Chapter leadership will focus on the following objectives:
• Maintaining an up-to-date roster of local alumni interested in participating in the Chapter;
• Providing ample and diverse opportunities for alumni and their families to socialize, network, and have fun;
• Leveraging local Military and Air Force Academy organizations to enhance the overall experience of our members;
• Supporting and interacting with Navy entities such as visiting Navy sports teams/clubs, the local Naval Academy Parent Club, and the Columbus Navy League;
• Hosting an enjoyable and engaging Army-Navy football event; and
• Communicating effectively and consistently with local alumni.
USNAAA Chapter Officers and Board Members are volunteers, and I encourage you to contact them to indicate your interest in activities and events. The leadership of the Columbus Chapter is:
• President – Tony Konecny 1979 – adkonecny@gmail.com
• Vice-President – Ben Sandman 2010 – bensandman2@gmail.com
• Secretary/Communications Director – Dave Goins 1984 – dgoins84@gmail.com
• Treasurer – Jim Waddell 1971 – jbwaddell@columbus.rr.com
• Shipmate Contact/Webmaster – Rob White 1994 – robwhite614@gmail.com
• Board Members
Jim Worthington 1960
Todd Forney 1986
Michel Plumley 2009
Additional information about Chapter Officers and Chapter By-Laws and can be found on the website. We also share frequent updates via various social media platforms:
Facebook – https://www.facebook.com/groups/100549757152451/
LinkedIn – USNA Alumni Association – Columbus Chapter Group
Twitter – @USNAAACbus
Instagram – USNAAACbus
Shipmate – Chapter News
I look forward to meeting you at our next event. I am excited about the Chapter's future, and I hope you will join us in making the Columbus Chapter an organization in which you are proud to belong.
Go Navy,
Tony Konecny
Recent Posts
Upcoming Events
There are no upcoming events.